In a startling move, the Italian government has announced that it plans to ban the English language and impose heavy fines on individuals and organizations that continue to use it. The announcement comes just weeks after the ban on ChatGPT, a language model developed by OpenAI. The decision has been met with widespread criticism and has raised questions about Italy's commitment to international cooperation and its position in the global economy.
Buy Prime Test Series for all Banking, SSC, Insurance & other exams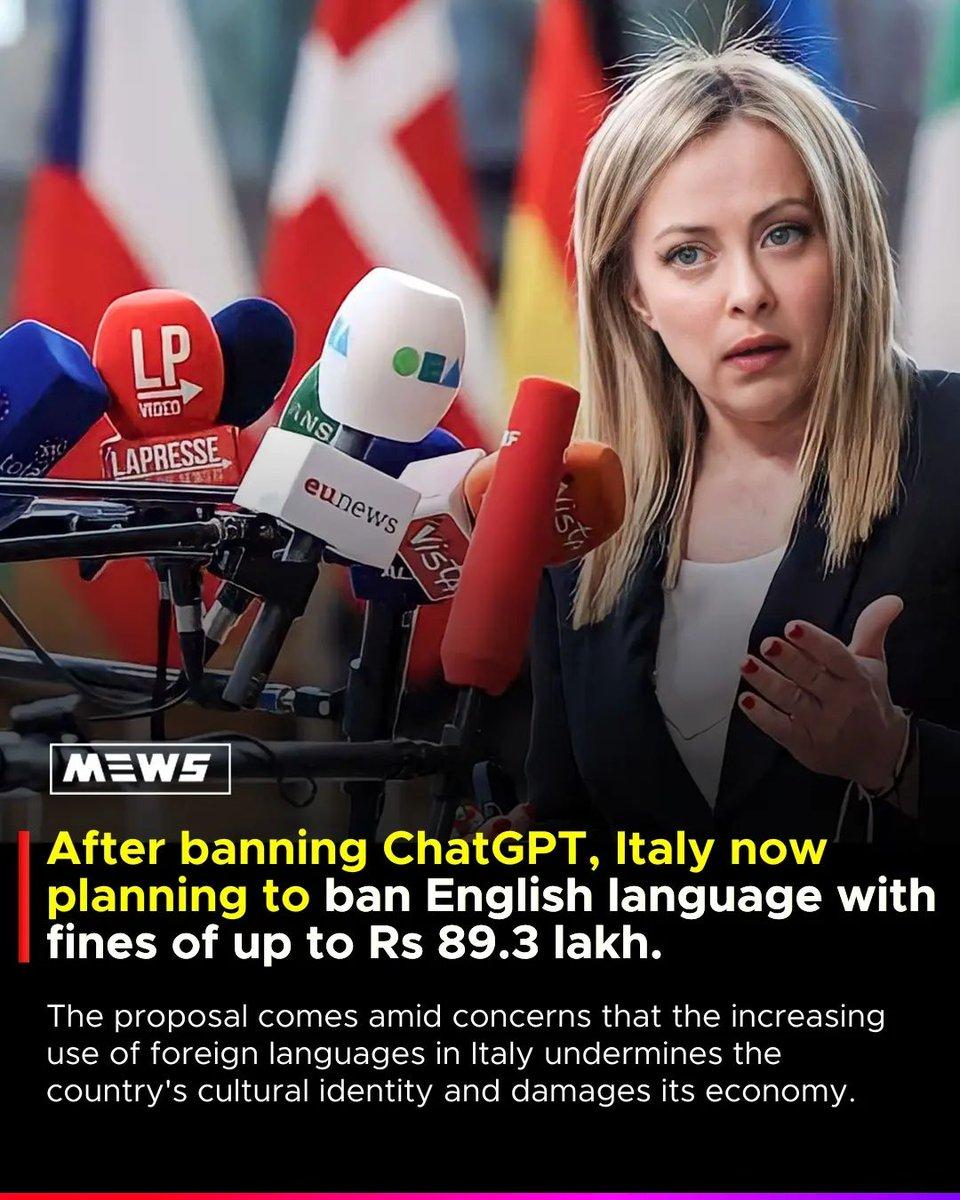 More About Italy's Plans to Ban English language:
According to the government's statement, the ban on English language use will be enforced with fines of up to Rs 89.3 lakh. The decision is part of a broader effort to promote the Italian language and culture and to reduce the influence of foreign languages, particularly English, which is widely used in international business and diplomacy.
What the critique said:
The move has sparked outrage among many in the international community, who argue that it will harm Italy's position in the global economy and make it more difficult for Italian businesses to compete on the international stage. English is the language of international trade and diplomacy, and many businesses and organizations rely on it to communicate with customers and partners around the world.
Critics also argue that the ban on English language use is an affront to free speech and international cooperation. The ability to communicate in a common language is essential for diplomacy and cooperation, and a ban on a widely spoken language like English could hinder Italy's ability to work with other nations on important issues like climate change, international security, and economic development.
Moreover, the proposed fines are astronomical and could have a devastating impact on businesses and individuals who rely on the English language for their livelihoods. Many experts believe that the fines are disproportionate and could be used to stifle dissent and suppress free speech.
You may also read this:
Find More International News Here