Inspectors from the United Nations nuclear watchdog found uranium particles enriched up to 83.7% in Iran's underground Fordo nuclear site.
Buy Prime Test Series for all Banking, SSC, Insurance & other exams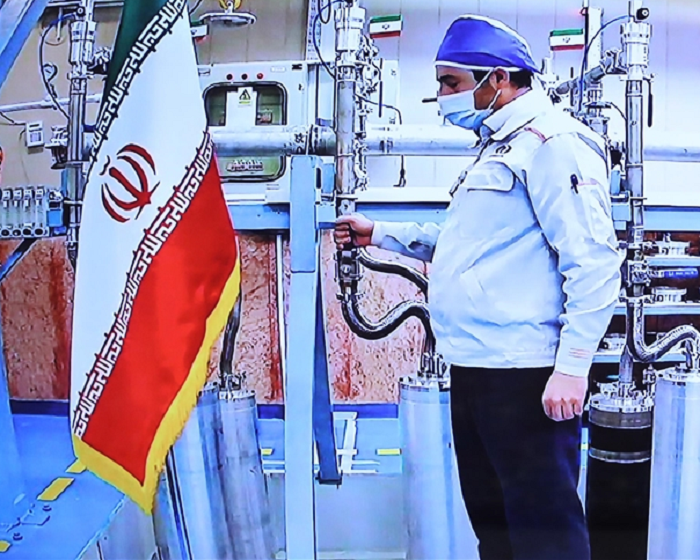 Report by The International Atomic Energy Agency(IAEA):
The confidential quarterly report by the Vienna-based International Atomic Energy Agency distributed to member states likely will raise tensions further between Iran and the West over its nuclear program.
That's even as Tehran already faces internal unrest after months of protests and Western anger over sending bomb-carrying drones to Russia for its war on Ukraine.
The IAEA report only speaks about "particles," suggesting that Iran isn't building a stockpile of uranium enriched above 60% — the level it has been enriching at for some time.
The IAEA report described inspectors discovering on Jan. 21 that two cascades of IR-6 centrifuges at Iran's Fordo facility had been configured in a way "substantially different" to what had been previously declared.
The IAEA took samples the following day, which showed particles up to 83.7% purity, the report said.
The IAEA report also said that it would "further increase the frequency and intensity of agency verification activities" at Fordo after the discovery.
Nuclear Deal with Iran: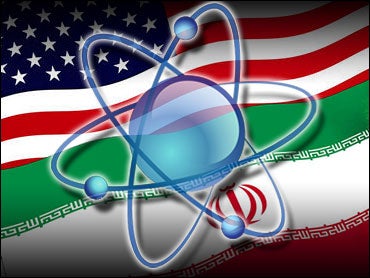 Iran's 2015 nuclear deal limited Tehran's uranium stockpile to 300 kilograms (661 pounds) and enrichment to 3.67% — enough to fuel a nuclear power plant. The U.S.' unilateral withdraw from the accord in 2018 set in motion a series of attacks and escalations by Tehran over its program.
Iran has been producing uranium enriched to 60% purity — a level for which nonproliferation experts already say Tehran has no civilian use. The IAEA report put Iran's uranium stockpile as of Feb. 12 at some 3,760 kilogram (8,289 pounds) — an increase of 87.1 kilograms (192 pounds) since its last quarterly report in November. Of that, 87.5 kilograms (192 pounds) is enriched up to 60% purity.
More About The 2015 Nuclear Deal: Joint Comprehensive Plan of Action (JCPOA):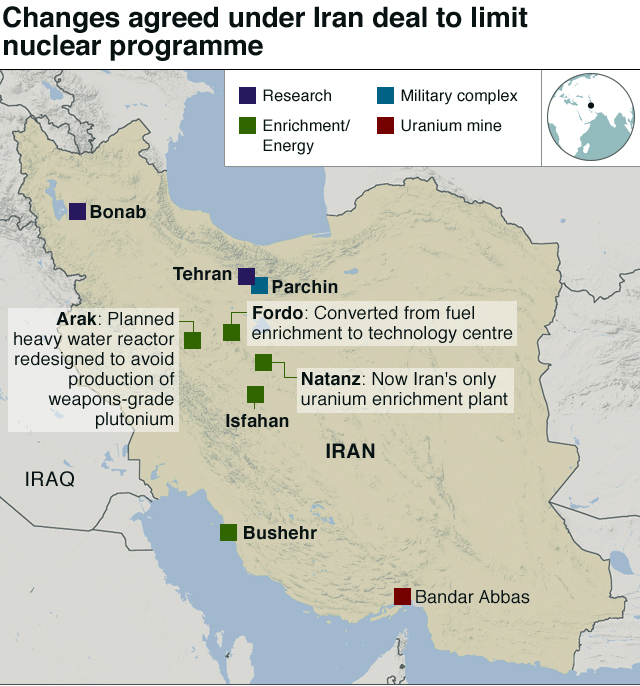 In 2015, Iran with the P5+1 group of world powers – the USA, UK, France, China, Russia, and Germany agreed on a long-term deal on its nuclear programme.
The deal was named as Joint Comprehensive Plan of Action (JCPOA) and in common parlance as Iran Nuclear Deal.
Under the deal, Iran agreed to curb its nuclear activity in return for the lifting of sanctions and access to global trade.
The agreement allowed Iran to accumulate small amounts of uranium for research but it banned the enrichment of uranium, which is used to make reactor fuel and nuclear weapons.
Iran was also required to redesign a heavy-water reactor being built, whose spent fuel could contain plutonium suitable for a bomb and to allow international inspections.
About International Atomic Energy Agency: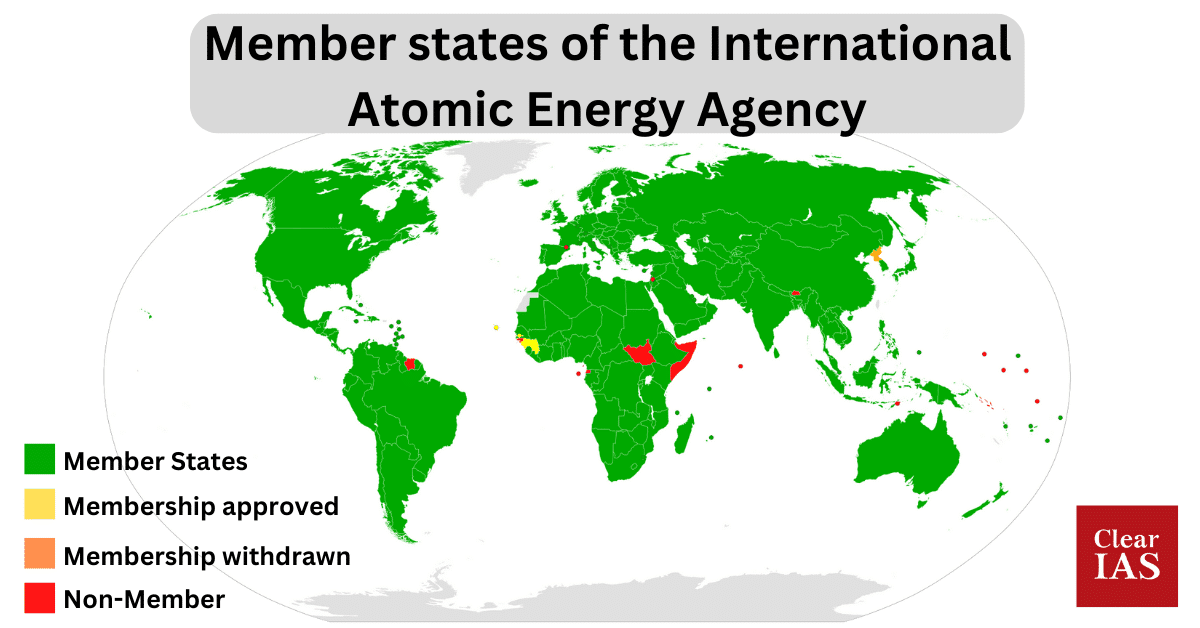 (image credit: respective producer)
Widely known as the world's "Atoms for Peace and Development" organization within the United Nations family, the IAEA is the international centre for cooperation in the nuclear field.
The IAEA was created in 1957 in response to the deep fears and expectations generated by the discoveries and diverse uses of nuclear technology.
Headquarter: Vienna, Austria.
Important facts for the competitive exams:
OFFICAL NAME: Republic of Iran
FORM OF GOVERNMENT: Islamic republic
CAPITAL: Tehran
POPULATION: 83,024,745
OFFICAL LANGUAGE: Farsi
CURRENCY: Rial
AREA: 636,372 square miles (1,648,105 square kilometers)
MAJOR MOUNTAIN RANGES: Elburz, Zagros
MAJOR RIVERS: Karun, Karkeh, Zayandeh
You may also read: Financial crime watchdog FATF suspends Russia's membership due to Ukraine conflict
Britain, EU reach agreement on Northern Ireland post-Brexit trade